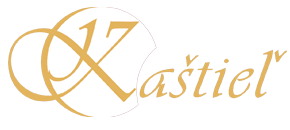 Online booking:

LUČIVNÁ CHATEAU
WE ARE LOOKING FORWARD TO YOUR VISIT

We cordially invite you to our chateau and believe that you will feel home here.
Rozprávková atmosféra kastieľa spríjemní každú z vašich dôležitých udalostí (malé svadby, oslavy, školenia, firemné prezentácie, obchodno-kontraktačné rokovania).
THE CHATEAU
AND ITS SURROUNDINGS
The Lučivná village is situated at a beauty spot below the High Tatras. The High Tatras peaks frame the village from the northern side and it spreads southwards to the Kráľová Hoľa mountain belonging to the Low Tatras. The situation of the village predestines it for all-year-round stays combined with recreation, hiking, sports, mountain climbing, and skiing.
SKIING
SKI RESORT
In the village of Lučivná, there is the Snowpark Lučivná ski resort that offers skiing opportunities for beginners and intermediate skiers on three pistes featuring four ski lifts. The resort offers a ski school for both skiers and snowboardists. Non-skiers may enjoy snowtubing and fans of cross-country skiing have several kilometres long adjusted routes at disposal. In the resort, there is a restaurant and a ski rental shop. More demanding skiers will certainly satisfy their requirements in the ski resorts situated in Lopušná Dolina that is only 10 minutes away by car.
Hostia, ubytovaní v Kaštieli Lučivná môžu využiť lyžovanie v Snowparku Lučivná a neďalekej Lopušnej Doline.
THERMAL SWIMMING POOLS
IN THE VICINITY
ACTIVITIES
FOR LEISURE TIME
Cinemax Poprad
ZOC Max
Motokáry (Go-Karts) Svit
Bowling in Poprad and Svit
Bobsleigh track in Tatranská Lomnica
Golf course Black Stork
Spiš Castle
Town of Levoča
CONTACT
LUČIVNÁ CHATEAU
Lučivná 269
059 31 Lučivná
Reception desk (13:00-17:00):
mob.: +421 918 323 333
tel./fax: +421 52 7884311
Spoločenské podujatia
a iné rezervácie:
mob.: +421 915 499 852
recepcia@kastiellucivna.sk
www.kastiellucivna.sk
GPS:
N49° 03' 06"
E20° 08' 30"