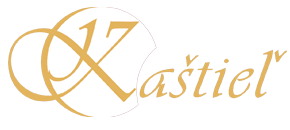 Online booking:

WEDDING PARTIES,
ENGAGEMENT PARTIES, ANNIVERSARIES,…
Every bride wishes to have an unforgettable wedding. Weddings are magic in every season of the year. You may spend your wedding day in a winter kingdom, romantic summer atmosphere or amazing colourful autumn nature.
The Lučivná Chateau is an ideal place for wedding ceremonies and parties. The wedding ceremony may take place under a gazebo situated in the garden of the chateau. The religious ceremony may take place in the nearby church.
Pre novomanželov je pripravený svadobný apartmán grátis ako darček od nás. Svadobnú hostinu vieme pripraviť v interiéri prípadne aj vo vonkajších priestoroch kaštieľa. Naši šéfkuchári Vám pripravia jedinečné menu podľa Vašich predstáv. Svadobné fotografie môžete robiť v priestoroch kaštieľa alebo v záhrade. V prípade záujmu o svadbu u nás, Vám radi ukážeme priestory a zodpovieme ďalšie Vaše otázky.
The chateau is a beautiful place for engagement celebrations and anniversaries too. Come and enjoy your great day at a place with a romantic and beautiful environment.
CONTACT
LUČIVNÁ CHATEAU
Lučivná 269
059 31 Lučivná
Reception desk (13:00-17:00):
mob.: +421 918 323 333
tel./fax: +421 52 7884311
Spoločenské podujatia
a iné rezervácie:
mob.: +421 915 499 852
recepcia@kastiellucivna.sk
www.kastiellucivna.sk
GPS:
N49° 03' 06"
E20° 08' 30"