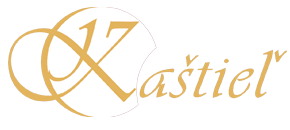 Online booking:

TRIP TIPS
AT LUČIVNÁ CHATEAU
Caves
Važecká Cave (17 km)
Važecká Cave ranks among the most famous caves in Northern Slovakia. Although its length classifies it as one of those shorter accessible caves, it is famous thanks to its rich dripstone decorations, remarkable finds of bones of cave bears, and rare cave fauna.
Belianska Cave (35 km)
Belianska Cave is the only accessible cave in the Tatras and one of the most frequented accessible caves in Slovakia. In addition to bizarre stone formations, the cave is famous also thanks to calcite and sinter formations. Despite the fact that its natural attractions have been subject to a great interest for already 125 years, the natural relations behind its creation have not been fully clarified yet.
Demänovská Cave of Freedom (55 km)
The national natural landmark - Demänovské Caves - situated on the northern side of the Low Tatras represents the longest cave system in Slovakia. It is dominated by Demänovská Cave of Freedom that has been enchanting visitors with its rich sinter formations of various colours, mysterious underground flow of Demänovka, and dazzling lakes. It is the most frequented accessible cave in Slovakia.
Demänovská Ice Cave (55 km)
Demänovská Ice Cave forms the northern section of the worldwide known Demänovské caves. Its remarkable features include permanent ice formations and bizarre and massive underground areas, rare cave fauna, and rich history.
Dobšinská Ice Cave (60 km)
Dobšinská Ice Cave ranks among the most important ice caves in the world. In 2000 it was included in the List of the World Natural Heritage. When compared to high mountain ice caves Eisriesenwelt and Dachstein-Rieseneishöhle in the Alps, Austria, or Romanian cave Scărişoara in the Bihor mountain range, the ice parts of which are situated at altitudes ranging from 1 100 up to 1 120 m, the monumental ice formations in Dobšinská Ice Cave have been existing for thousands of years at the altitudes ranging from 920 up to 950 m only.
Historical localities in the vicinity
Spiš Castle and its surroundings (50 km)
In the Spiš region, the World Heritage is represented by a unique combination of cultural monuments and natural landmarks. Spiš Castle, the Church of the Holy Ghost in Žehra, and Spišská Kapitula have been its part since 1993. They are situated in a travertine environment featuring protected areas Dreveník and Sivá Brada and create unforgettable sceneries. This medieval urbanistic composition of the Spiš region is complemented by the Levoča Town where you will find incredible works by Master Paul of Levoča.
Town of Kežmarok (29 km)
Kežmarok ranks among one of the most attractive tourist destinations in the Spiš region. This position is well deserved. Along with Levoča, it used to be the second most important town of Spiš. Today, it is a treasury full of monuments. Its wooden evangelical Church of the Holy Trinity built in 1717 is unique and the new evangelical church is simply amazing thanks to its unusual oriental architecture that is the work of Danish architect Teofil Hanssen. Next to it, there is a former evangelical lyceum with a valuable library where Slovak poet P. O. Hviezdoslav studied. The complex surrounding the Catholic church with the oldest Renaissance bell tower in Spiš and buildings of former town school are impressive too. The church itself is a valuable architectural monument with late Gothic arches and several Gothic altars and statues. Kežmarok would not be complete without the castle built by the Zápoľský family and inhabited later by the Thökölys, in which there is an interesting museum now.
Liptov Village Museum in Pribylina (39 km)
The Liptov Village Museum is an open-air museum situated in Pribylina. It was established in 1991 in connection with construction of the Liptovská Mara dam. The museum consists of the houses moved from the flooded area and the area of Upper and Lower Liptov. The museum presents also a zoo-exhibition with animal farming. The museum attractions include, among others, also breeding of Hucul horses and horse-back riding.
Celtic settlement Havránok (60 km)
It is situated on the Úložisko hill next to the Liptovská Mara dam. A settlement from the early Iron Age (300 – 100 B.C.) was discovered here. Between the 11th and 15th century, there was a Slavic wooden fortalice with palisades. Houses, sacrificial areas, a stove, and other items have been partially reconstructed and form an open-air archaeological museum. In addition to that, visitors may find here reconstructed Celtic structures and a La Tene bulwark and gate, medieval defence moat, bridge, paved yard, and a basement under a wooden residential tower. This site was declared a national cultural monument in 1967.
HIGH TATRAS
HIKING
The High Tatras are the most beautiful Slovak mountain range and it is the most attractive tourist destination with wonderful nature. Thanks to their charm, the High Tatras are popular among both Slovak and foreign tourists and have become a symbol of Slovakia. Their beauty, high peaks, and amazing mountain lakes attract thousands of tourists, alpinists, and skiers every year. In addition to the beautiful nature, tourists are attracted also by a rack railway called "zubačka" by the locals. The High Tatras have enchanted many mountain climbers and ski alpinists. For those who wish to admire this wonderful area from mountain peaks but do not have the courage and the experience necessary to conquer them, there is a suspended cable way to the Lomnický Peak. In addition to amazing views, you may enjoy a night at the highest placed hotel in Europe. The High Tatras will captivate you and your visit will not certainly be the last one. Enjoy wonderful walks around Štrbské mountain lake or hiking via marked mountain routes. Simply said, the High Tatras are a challenge for every tourist.
Zamkovský Cottage (1 475 m above the sea level) , Malá Studená dolina
Téry Cottage (2 015 m above the sea level) , Malá Studená dolina
Zbojnícka Cottage (1 960 m above the sea level) , Veľká Studená dolina
Silesian House (Sliezsky dom - 1 670 m above the sea level), Velická dolina
Cottage below Rysy (Chata pod Rysmi  - 2 250 m above the sea level)
Cottage next to Green Tarn (Chata pri Zelenom plese - 1 551 m above the sea level), Dolina Zeleného plesa
Rocky Cottage (Skalnatá chata - 1 740 m above the sea level), Skalnatá dolina
Cottage next to Poprad Tarn (Chata pri Popradskom plese - 1 500 m above the sea level), Mengusovská dolina
Plesnivec Cottage (Chata Plesnivec - 1 290 m above the sea level), Dolina Siedmych prameňov, Belanské Tatras
LOW TATRAS
HIKING
The Low Tatras are a very popular tourist destination. The surrounding hills offer many opportunities for more demanding hikers but this hiking there is something that you can do even without any special preparation. The highest and the most famous peaks of this mountain range are Ďumbier (2 043 m), Chopok (2 024 m), and Kráľova hoľa (1 948 m) and they are unique thanks to their amazing views of the mountains and valleys of Slovakia. The Low Tatras offer many great trip opportunities. The hiking route leading to Ďumbier is the most popular. The shortest route is the classic access route from the southern part of the Low Tatras that serves also to load bearers who carry supplies to Štefánik Cottage. Most likely, you will have an opportunity to observe this unique way of supplying. Another popular route leads to Rocky Cottage (Kamenná chata). This third highest placed tourist cottage in Slovakia is situated at 2 000 meters above the sea level, directly under Chopok. At Rocky Cottage, you may gather your strength for further hiking, stay overnight, or buy some souvenirs. Hiking in the Low Tatras is characterized by amazing views of majestic peaks of the High Tatras.
SLOVAK PARADISE
HIKING
Slovak Paradise is deemed to be one of the most beautiful natural reserves of Slovakia. This mountain range in the Spiš region is characterized by its broken surface. Its mountains parts are protected within the Slovak Paradise National Park, one of nine national parks in Slovakia. You can find here many canyons, gorges, narrow passes, valleys, waterfalls, and caves. Slovak Paradise is a true paradise for tourists. Many routes can be passed only using ladders complementing the character of this area. Let´s take a trip to Slovak Paradise and get the feel of the Slovak nature as you have never had before.
CONTACT
LUČIVNÁ CHATEAU
Lučivná 269
059 31 Lučivná
Reception desk 13:00-17:00:
mob.: +421 918 323 333
tel./fax: +421 52 7884311
Events,
other reservations:
mob.: +421 918 323 333
recepcia@kastiellucivna.sk
www.kastiellucivna.sk
GPS:
N49° 03' 06"
E20° 08' 30"