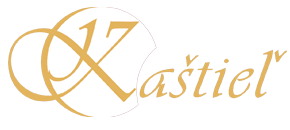 Online booking:

GENERAL TERMS AND CONDITIONS
OF ACCOMODATION AT THE CHATEAU
Check-in and check-out
V deň príchodu je možné sa ubytovať od 13:00 hod. a v deň odchodu je potrebné izbu uvoľniť najneskôr do 10:00 hod..
Recepcia nie je stála, je v prevádzke po predchádzajúcej dohode. Telefonické rezervácie môžete uskutočniť v čase od 10.00 – 18.00 hod. Neskorší príchod je nutné vopred oznámiť telefonicky.
Our hotel is pet friendly and allows accommodation with small dog breeds. The fee for a pet amounts to 10,00 € per night. An additional fee is charged in case of any damage to or fouling of the room equipment.
Smoking in rooms and within internal premises of the hotel is forbidden.
Alternative dispute resolution.
Privacy policy
How do we use cookies
CONTACT
LUČIVNÁ CHATEAU
Lučivná 269
059 31 Lučivná
Reception desk (13:00-17:00):
mob.: +421 918 323 333
tel./fax: +421 52 7884311
Spoločenské podujatia
a iné rezervácie:
mob.: +421 915 499 852
recepcia@kastiellucivna.sk
www.kastiellucivna.sk
GPS:
N49° 03' 06"
E20° 08' 30"