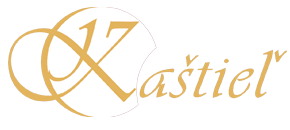 Online booking:

GENERAL TERMS AND CONDITIONS
OF ACCOMODATION AT THE CHATEAU
Check-in and check-out
On the day of arrival, you may move to your room from 1:00 pm and on the day of departure, the room is to be vacated no later than by 10:00 am
Reception is not permanent, it is open by prior arrangement. Booking via telephone is available between 10:00 am and 06:00 pm. Any delay as to the planned arrival is to be notified in advance via telephone.
Our hotel is pet friendly and allows accommodation with small dog breeds. The fee for a pet amounts to 10,00 € per night. An additional fee is charged in case of any damage to or fouling of the room equipment.
Smoking in rooms and within internal premises of the hotel is forbidden.
Alternative dispute resolution.
Privacy policy
How do we use cookies
CONTACT
LUČIVNÁ CHATEAU
Lučivná 269
059 31 Lučivná
Reception desk 13:00-17:00:
mob.: +421 918 323 333
tel./fax: +421 52 7884311
Events,
other reservations:
mob.: +421 918 323 333
recepcia@kastiellucivna.sk
www.kastiellucivna.sk
GPS:
N49° 03' 06"
E20° 08' 30"