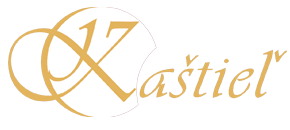 Online booking:

ACCOMMODATION - ROOMS
AT LUČIVNÁ CHATEAU
The hotel provides accommodation corresponding to a three-star hotel and offers three types of rooms. The total hotel capacity amounts to 50 beds.
DE LUXE
SUITES DE LUXE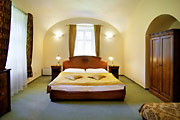 Romantic suites De Luxe feature stylish furniture and luxurious bathrooms with bath tubs. They consist of two rooms maintaining their antique character. One of the suites has two and other suite has three beds. They both have plasma TV sets and minibars. The spacious lounge interior is arranged so that it may be used for business meetings too.
Photo gallery of suites DE LUXE
CLASSIC
ROOMS OF THE CLASSIC TYPE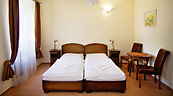 Similarly, as the De Luxe Suites, the rooms of the Classic type are equipped with stylish furniture reminding of history. These rooms have two beds, a bathroom, a plasma TV set, and a minibar.
Photo gallery of the CLASSIC rooms
STANDARD
ROOMS OF THE STANDARD TYPE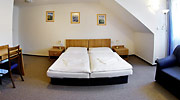 Rooms of the Standard type are single- or double-bed rooms with a possibility to add up to two additional beds. All rooms feature bathrooms, TV sets, and minibars. Some rooms are in the new neighbouring building.
CONTACT
LUČIVNÁ CHATEAU
Lučivná 269
059 31 Lučivná
Reception desk (8:00-20:00):
tel./fax: +421 52 7884311
mob.: +421 918 323 333
mob.: +421 915 499 852
recepcia@kastiellucivna.sk
www.kastiellucivna.sk
GPS:
N49° 03' 06"
E20° 08' 30"