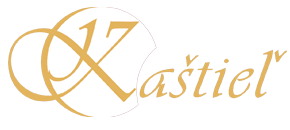 Online booking:

WELLNESS
VITAL WORLD
Wellness nie je v priestoroch Kaštieľa, ale môžete využiť služby hotela Lučivná oproti nášmu kaštieľu.
Enjoy a bath in the whirlpool, relax in the Finnish, infra or steam sauna, refresh yourselves in the cooling pool or renew your energy in the relaxation room. …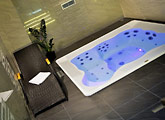 Finnish sauna
Steam sauna
Infra sauna
Cooling pool
Massage shower
Hydro-massage bath tub/ Jacuzzi
Wellness centrum je otvorené po dohode max do 21.00 hod.
Ak si želáte, aby naše Wellness centrum patrilo len Vám (max. 10 osôb), urobte si rezerváciu na recepcii hotela.
CONTACT
LUČIVNÁ CHATEAU
Lučivná 269
059 31 Lučivná
Reception desk (13:00-17:00):
mob.: +421 918 323 333
tel./fax: +421 52 7884311
Spoločenské podujatia
a iné rezervácie:
mob.: +421 915 499 852
recepcia@kastiellucivna.sk
www.kastiellucivna.sk
GPS:
N49° 03' 06"
E20° 08' 30"