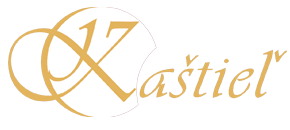 Online booking:

WELLNESS
VITAL WORLD
Wellness is not in the premises of the Chateau, but you can use the services of the Hotel Lucivna opposite our Chateau.
Enjoy a bath in the whirlpool, relax in the Finnish, infra or steam sauna, refresh yourselves in the cooling pool or renew your energy in the relaxation room. …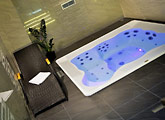 Finnish sauna
Steam sauna
Infra sauna
Cooling pool
Massage shower
Hydro-massage bath tub/ Jacuzzi
Wellness center is open after agreement max. until 09:00 pm.If you wish to have our Wellness Centre only for you (max. 10 persons), book it at the reception desk at the hotel.
CONTACT
LUČIVNÁ CHATEAU
Lučivná 269
059 31 Lučivná
Reception desk 13:00-17:00:
mob.: +421 918 323 333
tel./fax: +421 52 7884311
Events,
other reservations:
mob.: +421 918 323 333
recepcia@kastiellucivna.sk
www.kastiellucivna.sk
GPS:
N49° 03' 06"
E20° 08' 30"