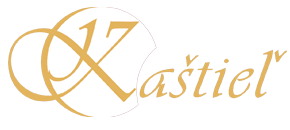 Online booking:

CONFERENCES,
MEETINGS, SEMINARS, PARTIES…
Do you wish to organize a company meeting, seminar or a family party? We know how to make your ideas come true.
Your guests may admire the amazing scenery of the High Tatras and the majesty and privacy of the chateau premises.
Three lounges are suitable for company events, smaller conferences, team-building activities, and exhibitions. They are furnished so that they ensure a high level of comfort while meeting current requirements and maintaining their antique appearance.
RESTAURANT
50 m2, CAPACITY 35 PERSONS
NORTHERN LOUNGE
21 m2, CAPACITY 15 PERSONS
SOUTHERN LOUNGE
20 m2, CAPACITY 15 PERSONS
CONTACT
LUČIVNÁ CHATEAU
Lučivná 269
059 31 Lučivná
Reception desk 13:00-17:00:
mob.: +421 918 323 333
tel./fax: +421 52 7884311
Events,
other reservations:
mob.: +421 918 323 333
recepcia@kastiellucivna.sk
www.kastiellucivna.sk
GPS:
N49° 03' 06"
E20° 08' 30"